That iconic line from the movie Field of Dreams "if you build it, they will come" may not apply to the current health crisis.
As this unprecedented health crisis enters the third month and Americans face the prospect of coming out of quarantine, there are many aspects to consider.
Will you visit your favorite restaurant or store?
In a recent Yahoo News poll, an overwhelming 71% of respondents said they are more worried about lifting restrictions too soon than going to a restaurant or store.
Trust seems to be a bigger issue for many Americans. Sixty-three percent said they will only go back to a business that they know and trust. When it comes to lifting quarantine restrictions, most people said they want to see widespread, accessible testing in place, and they want trusted medical experts to give their blessing.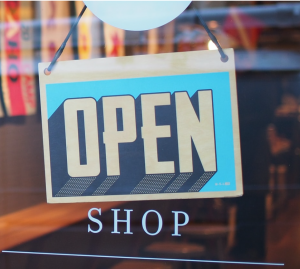 Travel was another area that has Americans concerned with 48% saying they won't book air travel for vacations for the foreseeable future.
At the same time that people are concerned about leaving quarantine, 41% said their emotional well-being has worsened and 28% said their physical health has worsened.
Balancing all this is leaving Americans unsure what the next few months will bring.
State and local governments are also balancing how to run the state and cities. Preparedness drills can't prepare you for a total shutdown while still having to run the government and hold required public city meetings.
But every government, both state and local, are doing their best to run meetings virtually without a success model to follow. The outcomes vary to be sure but depending on the state and city, each week can be measured for how it's working and they can streamline the process.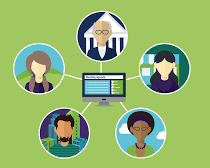 For states, their first issue that needs to be addressed is whether state and local governments have written policies that allow them to run a remote meeting and if such meetings legally meet the requirements of open meetings laws.
Governments need to ensure that residents have equal access to such meetings and that they are secure and easy to interface with, says Alan Shark, executive director of the Public Technology Institute. "How do you ensure equal access?" Shark says. "How do you ensure that the democratic process is preserved?"
Ultimately, the pandemic has led to a recognition that local governments support hundreds of lines of business, whether that is authorizing building permits, letting residents pay bills and taxes or get marriage licenses, supplying health records, or allowing a park to be built. "The things that government does are not ad hoc," Shark says. "These are ongoing things that have to happen and often they are required by law."
The issue that local governments are facing is what platform to use for their virtual monthly public meetings. AV Capture All provides the services and solution that accomplishes what governments need to be able to achieve their public mandate to keep constitutes aware of what's going on. AV Capture – Legislative Solution is used to record Audio and Video while integrating Agendas, Minutes, and Related Documents.
The document content is synchronized with the Audio/Video stream, then indexed and immediately searchable when published online. Once published, staff and citizens can view any part of the Audio/Video-on-demand, while following along with the synchronized Agenda, Minutes and Related Documents. Live Streaming is also integrated into the platform to allow staff and citizens who cannot attend the meeting in-person to view online from home.
Our platform is easy to use and let's local governments stay engaged with the public during this unprecedented time.
AV Capture All is here to ensure the gears of government continue to work and the public is informed.