It now looks like we will be in the social distancing phase for a long time.  The impact of this will be felt in every aspect of our lives for an unknown number of years.
But local governments still have to function and inform citizens so they are adapting to this new normal by using technology.
City governments around the world are taking advantage of technology and are using smart software applications and program interfaces to solve problems and provide information to constituents that are easy to navigate.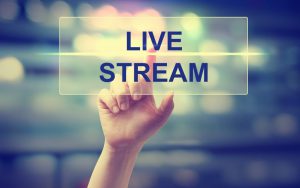 The main application that local governments are using is Live Streaming.  And it's becoming clear that when the pandemic is over and life returns to regular business operations, one element that should remain is live streaming and video recording of government meetings. This should be the new normal instead of just being used for emergencies.
AV Capture All has the solutions that help a City Clerk Live Stream council meetings.
Our governance technology allows City Clerks, who must collaborate with government staff members to set the agenda, goals, and objectives, to easily upload all documents.
AV Capture All offers affordable Live Streaming and meeting management solutions for local government.  Our solutions improve efficiency by streamlining the meeting workflow while promoting transparency and accountability by empowering constituents to access valuable information about their community.  With AV Capture All, government agencies can easily Capture, Manage & Share their meetings online.
When your city or municipality is sharing an important event with constituents, the last thing you want is to have something go wrong and anger your online viewers. AV Capture All offers a technical backup and someone to call if something goes wrong. You need a team on your side that has worked through network issues in all kinds of environments and will troubleshoot issues before they occur.
A city's website is already home to many resources and tools for residents. Access to live public meetings should be one of those. Don't make people leave your website to watch.
AV Capture All is here to help you meeting your public mandates and keep citizens informed, click here to learn more about our solutions
And be sure to sign up for our newsletter! Click here to register