If we learned one thing from 2020 it's how hard it is to manage online virtual meetings. Finding the right platform that meets all your meeting needs and is affordable was almost impossible. Many found that no one platform had all the features they needed.
This is especially true for local governments and City Councils. The business of governing couldn't stop when COVID19 changed everything. We heard from our customers and got to work creating a platform that makes your meeting management easier, more efficient and all-in-one.
AV Capture All is excited to announce new products and services to enhance your Meeting Management solution.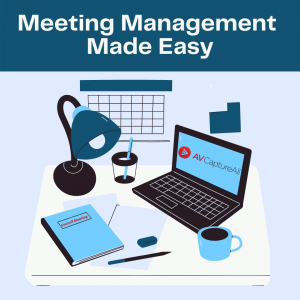 Our new Agenda Builder app will bring more efficiency to your meeting management process.  Some features include:
Quick and easy creation of Agendas, Packets & Minutes
Fully customizable Templates
Approval tracking for individual Agenda Items with private notes
Related documents associated with Agenda Items
One-click publishing
Instant searchability
Integration with AV Capture recording & streaming software
We're also excited to announce two new services – Recorded Media Transcription with Closed Captioning & Live (Real-Time) Transcription with Closed Captioning.  Our new services will enhance the experience for hearing impaired constituents.  Some features of these services include: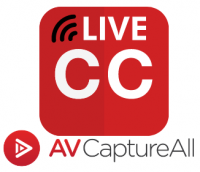 Recorded Media CC
Automatic speech-to-text transcription within minutes of Publishing
Closed Captions displayed in the media player during playback
Transcript file download available
Live Streaming CC
Speech-to-text transcription in real-time
Closed Captions displayed in the media player during the live stream
Advanced algorithms provide >98% accuracy in real-time
The Agenda Builder app and both Closed Captioning services are all included in our Premium subscription.  They can also be purchased separately.
Whether your meetings are virtual, in-person, or a combination of both, the AV Capture Meeting Management solution can be easily integrated with any videoconferencing platform to easily capture, manage, and share your meetings online.
CLICK HERE to watch video demo: AVCAMeetingManagement-YouTube
To schedule a live demo, please click: Schedule a Demo
Or, just give us a call.  We'd love to hear from you anytime